The Virtual Tours in Piraeus constitutes a complete digital activity of virtual tours, where the user having their mobile devices as main means, and starting from the Aikaterini Laskaridis Foundation is able to wander around the city of Piraeus. By means of the itineraries the user is able to locate neoclassical buildings, places, people, stories and elements that fuse the architecture of the end of the 19th century – early 20th century with the modern city of Piraeus.
The action was supported by a series of preliminary and complementary digital actions, which were deemed necessary. Content is the main source for the proper presentation and support of all digital applications. Extensive collection and scientific documentation were conducted. Then followed the digitization of the documents and their digital processing, so that they could be imported with complete documentary data into the digital applications. An important part of the digital processing is the digital creation of 3D models of buildings and their parts, which were introduced in the augmented reality application of the digital application for mobile devices.
In addition to the digital browsing application for mobile devices, additional digital applications were created, which are the following:
Web portal for the presentation of the architectural tradition of Piraeus and for the creation of a database.
Creation of an interactive timeline of the history of the Architecture of Piraeus, where important events in the city's history are visualized in a digital way through many historical milestones, which are narrated through the history of the emblematic buildings that the city hosts.
The main purpose of the project is to highlight and promote the Architecture of Piraeus as a new Tourism Product, i.e. as a Cultural Route, which will constitute a Branded Tourism Product, a Cultural Tourism Product, which is formed based on a specific cohesive element.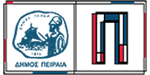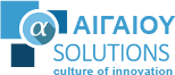 Aikaterini Laskaridis Foundation
Eleni Kanetaki
Dr. Architect Engineer N.T.U.A.
Specializzazione in Restauro dei Monumenti, Università degli Studi di Roma La Sapienza
Aikaterini Laskaridis Foundation's collaborator
Isidoros Plakotaris
Architect Engineer N.T.U.A.
MSc in Conservation and Restoration of Historic Buildings, N.T.U.A.
Aegean Solutions' collaborator
Ioannis Armiriotis
Photographer
Aikaterini Laskaridis Foundation's collaborator